Focus on Sales. We'll automate the leads.
How to Automate Sales Leads Across Social Networks
Instead of writing posts in WordPress then rewriting the post again in Facebook and writing yet another post in Twitter, we automate the process. From WordPress your posts will be automatically sent and published on Facebook and Twitter.
WordPress Publishing Automation
Time saver, stay focused on business.
Cost-effective, ROI first month.
Reach a larger target audience.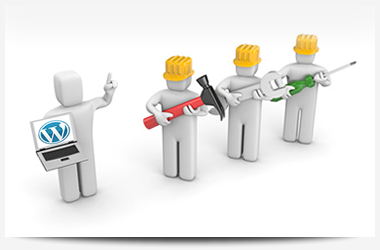 How We Do It 
Open graph is Facebook's search platform. We help your target audience find you on Facebook by integrating the correct open-graph code. We use Facebook apps and the Twitter API to help ensure your content is published accurately and in the best possible form for reading and resharing. In the last step we finalize the automation process and install an easy way for you to securely monitor progress inside your WordPress dashboard and email inbox.
Need to automate more social networks?
Google+, Instagram, email subscriptions, we can do more than automate publishing to Facebook and Twitter. Facebook and Twitter are the two key social networks Google has identified as being important to receiving good search results for your website. We can automate publishing to Google+ , Tumblr, Pinterest and more directly from WordPress.

WordPress Publishing Automation for Facebook and Twitter
New content on your website is automatically published on your Facebook business page and tweeted in your Twitter account. You don't have to do any extra work. You may also elect to have us do the writing and publishing.
Our WordPress automation setup includes;
Facebook plugin setup

Facebook "Like" button on your pages.

Twitter plugin setup and configuration.

Twitter "Follow" button on your pages.

Includes publishing of your first post.
Optional Components
Facebook apps and commenting systems
Facebook OpenGraph SEO integration for Facebook
Twitter "Tweet to" and "Hashtag" buttons